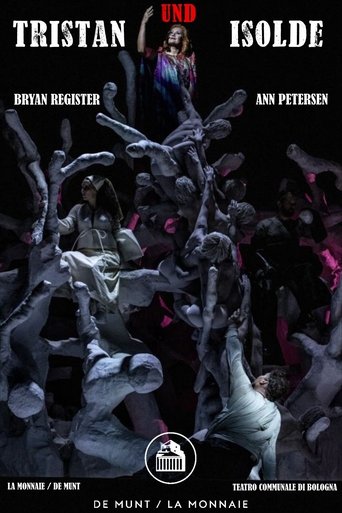 Tristan, King Marke's most loyal vassal, takes the Irish princess Isolde to Cornwall to be married off to his master. During the journey, Isolde uses a deadly poison in an attempt to extinguish the intense but unspoken love between her and Tristan that had arisen beforehand. Isolde's confidante Brangäne, however, replaces the poison with a love potion. From that moment, Tristan and Isolde become inseparably linked. Their secret love is soon betrayed to King Marke by the jealous Melot, who also fatally wounds Tristan. He is brought to his island, longing for one final meeting with Isolde before he dies. When she eventually comes, he himself pulls open his wound and collapses in her arms. Isolde follows him, dying in the most sublime ecstasy.
Actualmente no tenemos aportes
Vuelve en unos dias, gracias.
Imagenes de la Pelicula "Tristan und Isolde"