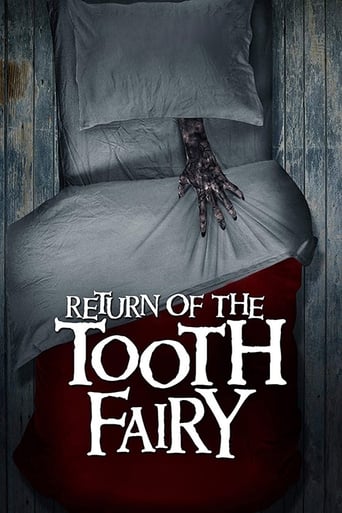 El Hada de los Dientes ha vuelto. 15 años después de los eventos de la primera película, Corey, ahora adulto pero con cicatrices mentales, fue a una reunión de clase. Sin embargo, el Hada de los Dientes ha regresado, y esta vez, es mejor que haya usado el hilo dental correctamente.
Lanzamiento:
2020-05-05
5.8/10
Actualmente no tenemos aportes
Vuelve en unos dias, gracias.
Imagenes de la Pelicula "Return of the Tooth Fairy"