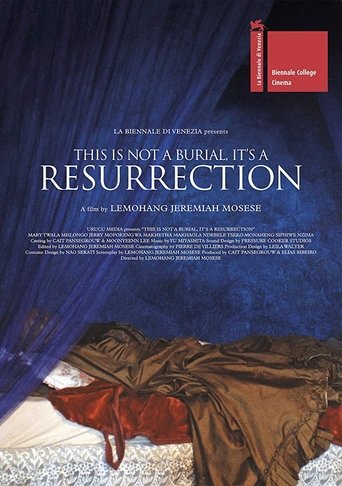 In a small village surrounded by mountains somewhere in Lesotho, the 80-year-old widow Mantoa waits for the return of her only surviving relative: her son, who works in a South African coal mine. It is Christmas and he would come home. Messengers, however, bring the sad news: her son died in a mining accident.
Directing:
Writing:
Lemohang Jeremiah Mosese
Nadja Dumouchel
Stars:
Lanzamiento:
2019-08-30
8.3/10
Imagenes de la Pelicula "This Is Not a Burial, It's a Resurrection"