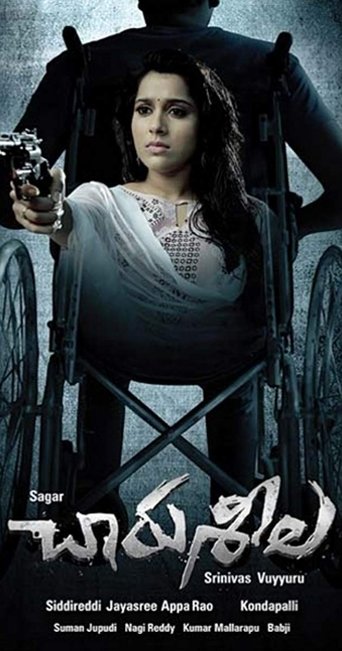 Yarlagadda Verendranath (Rajiv Kanakala) earns tremendous craze as a author by penning many novels. His popular novel is Charuseela. Jyotsna (Rashmi Gautam) is a big fan of Veerendranath. But surprisingly her life experiences similar events that are narrated by Veerendranath in his novel Charuseela. Veerendranath starts writing Charuseela sequel and he met with an accident after completing the sequel. Jyotsna get him admitted in hospital for treatment after his legs were amputated. Jyotsna reads Charuseela sequel completely and finds out that Veerendranath kills heroine role in the novel. She gets angry and starts torturing the author. To find out why Jyotsna tortures Veerendranath and what is her connection with him and the novel, watch Charuseela on screen.
Directing:
Writing:
Stars:
¡¡Nueva web para ver películas y series en tu movil o PC!! CLIC AQUÍ y busca tu película favorita

Imagenes de la Pelicula "Charusheela"