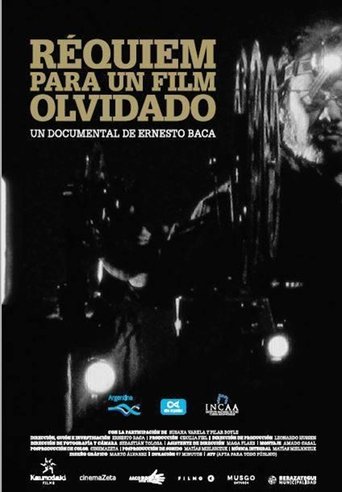 In December 2012, Kodak stopped producing celluloid, which meant the end of one era and the beginning of another for the cinema, with digital technology settling industrially around the world. It also had a fulminating effect on Ernesto Baca, one of the pillars of experimental cinema in Argentina. Requiem for a forgotten film begins with that emotional blow, with the director in the first person, in a proposal that intercalates biographical elements (his life in Florencio Varela , the relationship with his mother, his teachers, the influence of Claudio Caldini, and ... until his own wake!) with others of (science) fiction, in which Baca himself appears as a scientist in his laboratory, activating devices with the goal of carrying out Proyecto argenta, the first virgin film of national industry that allows him - and also his group of friends of the Super 8 Club - to continue filming against the digital advance.
¡¡Nueva web para ver películas y series en tu movil o PC!! CLIC AQUÍ y busca tu película favorita

Imagenes de la Pelicula "Réquiem para un Film Olvidado"