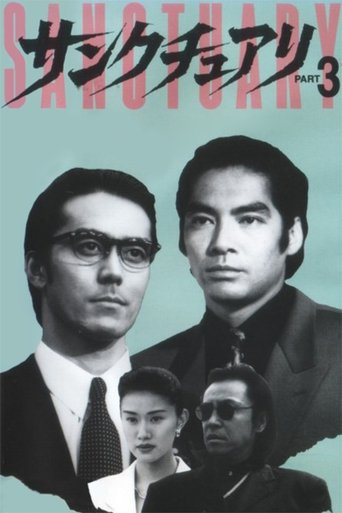 Standing in the way of Hojo and Asami is Secretary-General Isaoka, and a new enemy, the Russian Mafia. The magnificent war between front and back society has finally reached its climax! What is the incurable disease that hit Asami when the secret bond between the two was revealed? Two men work to transform their lives and reshape Japan.
Directing:
Harusuke Yoshino
Haruaki Yoshino
Writing:
Stars:
Lanzamiento:
1996-02-25
Country:

JP

Language:

日本語
Actualmente no tenemos aportes
Vuelve en unos dias, gracias.
Imagenes de la Pelicula "サンクチュアリ PART3"